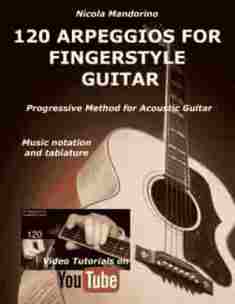 This is my full fingerstyle guitar cover of "Dust In The Wind", famous pop song by Kansas. In this guitar lesson you find guitar tab, sheet music and my video tutorial. The first page of my arrangement is free, the second one is only for my Patrons: become a Patron and with only 3$ you can download and print dozens on my tabs.

Arrangement: it was a hard work to arrange this full version for one guitar but I'm satisfied of the result. I combined together the rich arpeggio of the accompaniment with the vocal part and the final violin solo.
DUST IN THE WIND: Fingerstyle Guitar Cover

Learn how to play on the guitar this song by Kansas
Copyright © 2009-2018
Nicola Mandorino. All rights reserved.