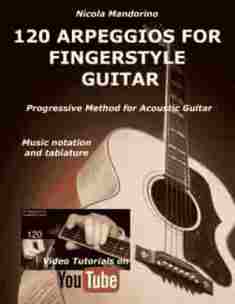 This is my fingerstyle guitar arrangement of the sweet melody by Leonard Cohen, play it with feeling. Free guitar tab, sheet music, chords and video tutorial.
HALLELUJAH: Fingerstyle Guitar Tab

Learn how to play on the guitar this song by Leonard Cohen
Copyright © 2009-2018
Nicola Mandorino. All rights reserved.