Yesterday (The Beatles)
- Easy Guitar Tab -
Learn how to play on the guitar "Yesterday" by The Beatles with Tab, Tutorial and PDF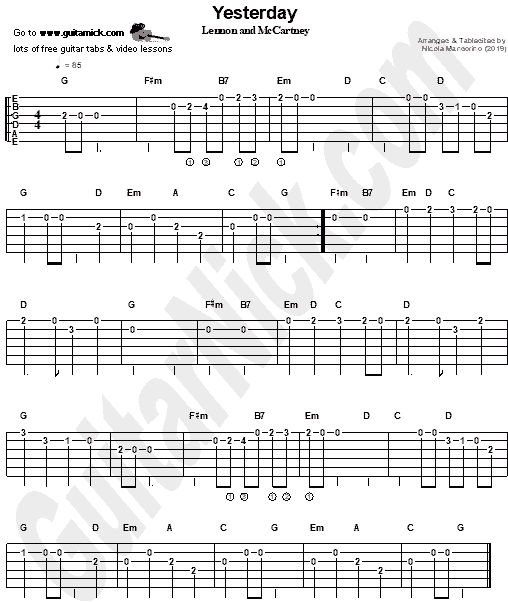 With this tutorial, TAB, Backing Track and PDF you'll learn to play on the guitar the GuitarNick's easy guitar cover of "Yesterday" recorded by English rock band The Beatles.
I made an easy guitar arrangement in G major.
You can download the high quality PDF TAB - Sheet Music and the chords track from my Patreon page.
Good Playing with "Yesterday"!