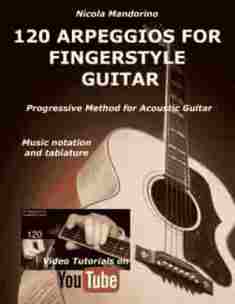 This is my fingerstyle guitar cover of "Dark Eyes", traditional Russian song. In this guitar lesson you find guitar tab, sheet music and my video tutorial.

Arrangement: I arranged two different parts for this piece, the first one is a classic melodic slow version, this is good for beginners but play it with very feeling. The second one is a 4/4 fast alternating bass thumbpicking style version, good for intermediate-advanced guitarists.
DARK EYES: Fingerstyle Guitar Tab

Learn how to play on the guitar this traditional song
Copyright © 2009-2018
Nicola Mandorino. All rights reserved.